Oregon Right to Life PAC is proud to renew its endorsement of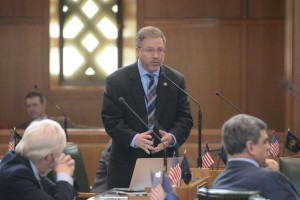 State Representative E. Werner Reschke (HD – 56) for the 2018 election cycle. Rep. Reschke first ran for office in 2016 and has since been a major champion for pro-life legislation in Salem.
During the 2018 legislative session, Rep. Reschke introduced the 20 Week Unborn Child Protection Bill. He also co-sponsored the Sex-Selective Abortion Ban bill.
E. Werner Reschke is passionate and articulate about the value of unborn human life.  There are few such people in the Oregon Legislature.  The unborn need Rep. Reschke to be re-elected.  Oregon Right to Life PAC is proud to have such an advocate in the state capitol!