We know how important making an informed decision is and want to provide you with a few tips on how to make an informed vote when the candidate or measure is not on our pro-life voter guide.
Legislative and local candidates, plus measures. 
The first thing you can do is to contact the candidates directly and ask them questions about their personal philosophy on life. This will give you an opportunity to have a conversation with the candidate that can inform you as to how they approach certain issues that they may not be sharing about while on the campaign trail.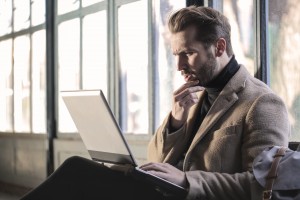 If contacting the candidates directly isn't for you, another way to get information is to do a simple Google search. What may turn up is a list of websites like ballotpedia or newspaper editorials or articles.
It's especially informative is to look up who has endorsed a candidate. Endorsements usually indicate what the candidates' political leanings are.  Most candidates list endorsements on their website. Some list them in their voter pamphlet statement. After finding a candidate's endorsements, the next step is to look up the organization. Researching the organization will give you an indication as to the other candidates, measures, or public interest initiatives the organization supports.
For the more advanced pro-life voter, we recommend looking at who is contributing to a candidate's campaign.  It takes some practice but it's well worth the effort to get to know ORESTAR, which is Oregon's public database of all campaign expenditures and contributions.  Search by candidate name or PAC name and see where the money is coming from for yourself.
Judicial candidates.
Lastly, we wanted to give you specific ways to make an informed decision on judicial candidates. Judges usually take their role very seriously and want to make an unbiased, non-partisan ruling.  However, who supports and puts the judge on the bench is some indication as to the political undertones of what the governor may be expecting from the judge.
The first thing you can do (in addition to what is above) is to see whether the judicial candidate was appointed or elected. Candidates who were appointed in the last few decades were selected by a pro-abortion governor. A judicial candidate that was elected to the bench was voted in by the people.  This distinction could indicate where the candidate's loyalties lie and possibly whose agenda they may agree with.
Another research strategy is to look up where the candidate went to law school, what groups they were involved in, what kind of awards they won, where they did their internships, and what kinds of volunteer work they did. You may not be able to gather all this in a bio found on the county court website, but if you keep on digging, information will usually show up. A sure fire way to find information on a candidate is to do a search of them on common social media accounts. This may seem a bit intrusive, but honestly every ounce of information you can get is worth it, even if that means you spend a few minutes reading through a candidate's twitter feed.
We understand this may not be the most robust research to inform you about the candidates or measures, (yes, we would love to look up every incumbent judicial candidate's court decisions in each election) but it is at least an easy way to quickly become an informed voter. We hope this helps you fill out your ballot by Tuesday night if you've been on the fence about some candidates. If you have questions, you can also send us a direct message by clicking on this link.