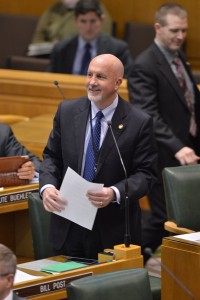 Oregon Right to Life PAC has proudly re-endorsed Representative Bill Post (R-25) for the 2018 primary election.
Since elected in 2014, Rep. Post has been an outspoken champion for the unborn in the capitol.
This past legislative session, Rep. Post was a co-sponsor on both late-term unborn child protection bills ORTL introduced.
Rep. Post has also previously introduced legislation to redirect tax-dollars from funding abortions to pro-life resources for pregnant women.
For more information on Rep. Bill Post's campaign please visit www.billpost.us