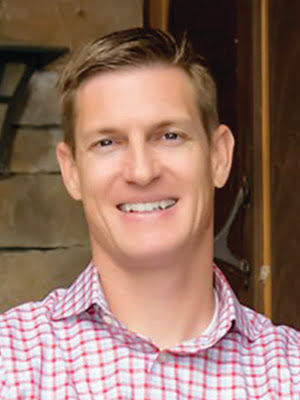 According to the Oregon Department of Education, Oregon has 197 school boards spanning 36 counties. This year, over 600 candidates filed to run for their local school board. The districts are drawing more candidates than ever, as the government ordered schools to shut down in response to the coronavirus. Oregon Right to Life (ORTL) is endorsing 35 of them.
Groups of frustrated parents have been organizing to bring balance to local school boards. They say re-balancing is necessary and that education leaders have traded local input for progressive dogma. 
A growing number of these parents are stepping forward as school board candidates, campaigning to fix schools for their kids and communities. Many of these candidates also have pro-life values and are primed to protect future students if elected.
ORTL has been working very hard to prevent pro-choice activists from taking control of the Salem-Keizer School District. In 2017, a former Planned Parenthood board member sought an open seat on the school board after parents successfully prevented the abortion conglomerate from teaching sex education in district schools. Thankfully, ORTL-backed candidates held that board in 2019. We're gearing up to defend it in 2021. 
Pro-abortion interests have called in reinforcements from aligned, leftist interests groups to oppose a strong slate of pro-life candidates in our capital city. These pro-life board contenders are Kari Zohner (Zone 1), Linda Farrington (Zone 3), Mike Slagle (Zone 5) and Liam Collins (Zone 7). A win in all four races would result in a 100 percent pro-life school board. 
In Hillsboro, four pro-life parents have become increasingly frustrated with sex education curriculum they believe goes too far. They are now working in unison to reverse a Planned Parenthood takeover from 2017. Joe Everton (Position 1), Ben Wolfe (Position 2), Mary Phelps (Position 3) and Monique Ward (Position 6) represent a diverse slate that demands quality education and wants a bright future for Hillsboro kids. 
A half-hour south, pro-life candidates have the chance to make an outsized impact in the relatively small city of Sherwood. Krista Thorne (Position 2) faces a three-candidate contest, while Duncan Nyang'oro (Position 4) takes on incumbent board member Pat Allen. Allen is the director of the Oregon Health Authority. Many moms and dads hold him personally responsible for delayed school reopening.
Pro-life women who sought seats in the Oregon Legislature are another group of candidates finding fresh opportunities in campaigns for school boards. Ruth Linoz ran for State Representative in House District 12 last year. Kelly Sloop conducted an incredible race in a district that has recently been hostile to pro-life candidates in House District 37. Now Linoz is poised to possibly earn a seat on the Springfield School Board, while Sloop may win in the West Linn-Wilsonville district. Sara Magenheimer, an impressive candidate for an appointment to Senate District 20 earlier this year, is well-positioned to hold her seat on the Canby School Board.
The movement to regain control of school boards is mobilizing in a big way. These candidates are passionate, pro-life and prepared to shift this state's political landscape for the decade to come.