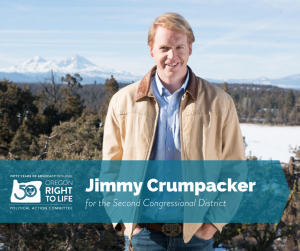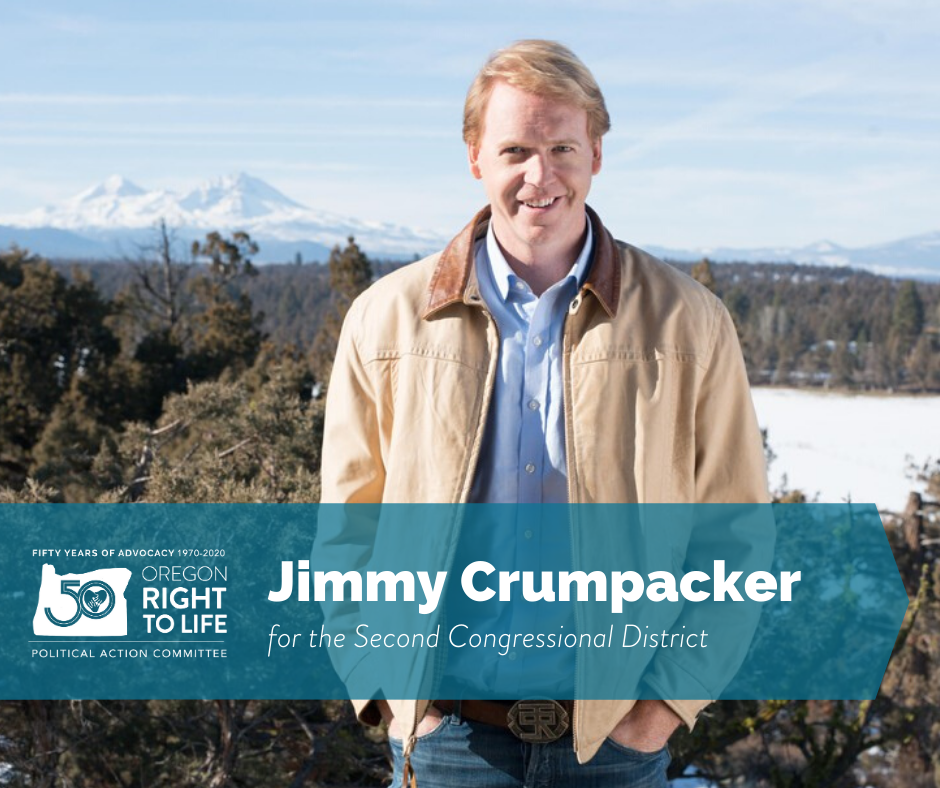 For the first time in almost a decade, one of Oregon's congressional seats is open. Currently held by Rep. Greg Walden, Oregon's Second Congressional District (CD 2) is Oregon's only Republican seat in Congress. Congressman Walden has been a reliable pro-life vote in Congress and it is crucial that his replacement is pro-life.
The entry of a formidable, self-described "100% pro-choice" candidate, Knute Buehler, into the race made a sole endorsement by ORTL PAC necessary. The importance of supporting one pro-life candidate has been demonstrated in past elections. Without a show of unity behind one candidate, Buehler will win.
After an extensive process of research and discussion, the Oregon Right to Life PAC board has endorsed Jimmy Crumpacker. Jimmy has demonstrated over the past months that he is the pro-life candidate who will win.
"I know what a difficult decision this will be for many voters, because there is more than one dedicated pro-life candidate," says Lois Anderson, ORTL executive director. "We must be clear-eyed and focused on what is best for protecting the vulnerable and assuring a pro-life voice and vote in Congress."
Anderson added, "I urge all pro-life voters in the Second Congressional District to unify behind Jimmy. I have confidence that he will be the congressional pro-life advocate Oregon needs to help us reestablish protection of innocent human life from conception to natural death."