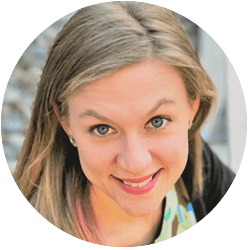 The week ballots were mailed to Oregonians, the Oregon Right to Life Political Action Committee (ORTL PAC) released it's May Primary Voter guide, a publication pro-life voters across the state rely on every election. As a new employee at the ORTL PAC, my involvement with the endorsement process for the 2018 May Primary has been eye-opening.  I say this for two reasons.
First, before coming to ORTL, my experience working with campaigns and elections was limited. So learning how ORTL PAC endorses candidates has been a huge learning curve and an experience that I have enjoyed.  
Secondly, the ORTL PAC board has been endorsing or recommending pro-life candidates for office since it was first formed over 37 years ago.  During this time, the process employed has not substantially changed. Over all those years ORTL PAC has built a trusted relationship with pro-life voters because our board and staff are dedicated and thorough in their commitment to this process.  By doing so, pro-life advocates can be assured we only support candidates who will help to enact life-protecting laws and put a stop to the barbaric practices of abortion and euthanasia in Oregon.
The ORTL PAC endorsement process is thorough and extensive.
The process starts long before candidates even begin filing for office.  PAC staff and volunteers spent months working to recruit pro-life individuals to run for office.  That is an extremely tough needle to thread, considering state legislators are paid very little and many have to travel huge distances to the capitol.  This process continued up until the deadline for candidates to file in office in early March.
Starting over a year before the November election, the PAC began to track which candidates filed for various offices.  Some candidate filings are available through the Oregon Secretary of State, while others have to be retrieved from the elections offices of each of Oregon's 36 counties.  As candidates filed for office, PAC staff reached out to see if new candidates were interested in receiving an ORTL PAC endorsement.
The first step is a requirement for all candidates, regardless of the level of office they may be running for: a filled out and signed questionnaire.  The questionnaire is thorough, covering both the candidate's personal pro-life philosophy and questions about specific legislation.  This year, I spent a significant amount of time sending out questionnaires, reviewing them, flagging possible issues, filing them, and preparing them for the PAC Board to review. It is a laborious process, but absolutely necessary.
For most legislative and statewide candidates, the next step is an in-person interview between the candidate and our PAC Board.  Candidates for lower level offices will typically participate in a phone interview with our Political Director, David Kilada.  Before an interview, PAC staff research the candidates in each race as well as the district and try to determine how viable candidates are.
The candidate interview is the most fascinating part of the endorsement process for me.  The ORTL PAC board has a wide range of knowledgeable and discerning members on it. Each member has spent significant time being involved in the campaign process. Some have run for office themselves or helped other candidates get into office. When each member was asked to be on the ORTL PAC board it was because of their commitment to pro-life advocacy, comprehension of the relevant issues, and depth of political experience.
During numerous day-long meetings, our board spends as much as an hour questioning each candidate about their answers to our questionnaire and asking how the candidate became pro-life and why the candidate decided to run for office, among other issues.  It has been inspiring seeing our volunteer board members engage in this process.  I can see their deep concern for protecting life and commitment to vetting candidates thoroughly.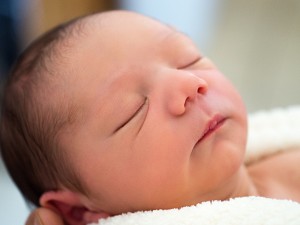 Many times candidates come in with questions about pro-life issues like assisted suicide or embryonic stem cell research. Some are shocked at how extensive the culture of death has been pushed in Oregon through legislation. Some simply don't understand what the issues are.  Whatever the case, the PAC board plays a key role in answering questions and clarifying what the pro-life position is and our board members are grateful when candidates are honest about their lack of knowledge about particular pro-life issues or campaign strategy. Because the endorsement process allows candidates to be forthright, it gives the board an opportunity to educate, advise, and shape the candidates. I can tell you from firsthand experience that several candidates this year changed their minds about issues after coming before the board.
After the interview, the discernment process of the board begins. They meet and discuss the candidate, bringing up possible concerns as well as positive attributes they perceived in the candidate. Once the discussion is over, the board members vote to determine our support for the candidate.  Each race has its own context.  In some, such as the Republican primary for governor, there are pro-choice candidates so its important for our board to get behind just one pro-life candidate.  In some, the board sees the opportunity to select a pro-life champion whose first priority is the pro-life issue.  In others, there are no pro-life candidates but our board can recommend to pro-life voters that they support one candidate who is willing to support/oppose key legislation. 
My sense from going through this process with the PAC board is that they are one hundred percent dedicated to electing pro-life candidates into office. At every interview, they are hoping to find pro-life candidates who will not waiver on pro-life legislation. When those candidates appear, the PAC is dedicated to working tirelessly to get them into office. Without them, we cannot get pro-life legislation sponsored and we cannot defeat the anti-life bills.
The unborn need more advocates in the political process.  It has been inspiring and rewarding to be a part of a process that is so focused on electing people committed to advocating for Oregon's voiceless.